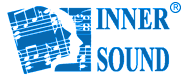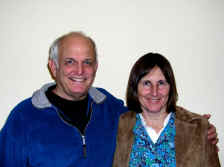 Created by Arden and Jack Wilken
Founding Members
Category (s)
Sound Therapy
Music therapy
Sound as a complement to other therapies
Original system

Sound sources used (General category)
Voice (Chant, Overtoning, Toning, etc...)
Live acoustic instruments
Sampled acoustic instruments
Tuning Forks
Bowls (Tibetan, Crystal, etc...)
Specifically generated sounds (Pink noise.....)
Electronic instruments (synthesizers, electric guitars)
Other
Recordings of the above
Specific Soundsource (s)
Voice, Violin, Natural sounds, Full range of Sampled Orchestral instruments, Piano, Bagpipes, Variety of Ethnic instruments, Appropriate synthesized sounds

Description of System:
INNER SOUND is a complete system of sound and music tools designed to assist with the integration and expression of emotions. The following are some of the elements that have been developed over the past 25 years.
Personal Music: Is a CD or cassette listened to normally through stereo headphones sometimes as background, specific instructions are given at the time of the creation of the music.
INNER SOUND CDs and cassettes are used normally with stereo headphones, sometimes as background. Listening times and frequency of listening depend on desired effect. There are general listening programs and protocols as well as individualized therapeutic programs. INNER SOUND practitioners, graduates of a nine month training, are available for consultation regarding in depth usage.
Tuning Forks: The Tuning Forks are applied at the two ears in treatments ranging up to 30 minutes. In either ascending or descending perfect 5ths or perfect 5ths used in specific patterns based on the INNER SOUND motifs.

Diagnosis
Body structure, eye interpretations, profiling, feedback testing.
Scientific Studies
Yes, contact founders for more information
Contact info for this system
Name: Arden and Jack Wilken
Organization: INNER SOUND
Phone: 1-206-618-3985 (USA) 34-93-636-33-78 (Spain) 34-629-73-96-19
Email: info@innersoundonline.com (International) info@ardenwilken.com (UK)
URL: www.ardenwilken.com www.innersoundonline.com

Registered Practitioners
Germany Mexico Spain UK USA
Registered Schools/Teacher
UK USA Netherlands Spain
Ulrike Weber
System: INNER SOUND
Address: Bahnhofstrasse 25
City: Mendt
Country: Germany
Zip Code: 56414
Phone: 49 6435 548850
URL: http://www.innersoundonline.com
Heinz Klug
System: INNER SOUND
Address: Finkenstr 19
City: Birkenfeld
Country: Germany
Zip Code: 75217
Phone: 49 170 2001949
Email: fahrklug@gmx.de
URL: http://www.innersoundonline.com
Heike Kegel
System: INNER SOUND
Address: Auf der Hahnam 67
City: Weilburg
Country: Germany
Zip Code: 35781
URL: http://www.innersoundonline.com
Lila Espinosa
System: INNER SOUND
Email: yirax@yahoo.com
http://www.innersoundonline.com

Sheila Hill
System: INNER SOUND
Organization: INNER SOUND (Arden Wilken Ltd.
Address: 15a Queens Rd.
City: Twickenham
Zip Code: TW1 4EZ
State/Province: Middlesex
Country: UK
Tel:+44 (0)208 891 3798
Fax: +44 (0)208 891 3798
Email: info@ardenwilken.com
URL: http://www.ardenwilken.com
Daryl Smith
Address: 68 Hunter's Oak
City: Hemel Hemstead
Zip Code: HP2 75Y
Country: UK
Tel: 44- 871- 424-2232
Email: info@indigowellbeing.co.uk
http://www.indigowellbeing.co.uk
CA
Sharon Lawrence, B.S., MT ASCP
City: Walnut Creek
Tel: 1 925 938 8349
Email: jelawrence@earthlink.net
http://www.innersoundonline.com
Irma Carillo
Address: 810 ½ Avalon Blvd. #5
City: Wilmington
State: CA
Zip Code:90745
Tel: 1 310 518 2465
Email: irmacarillo1@ixp.net
http://www.innersoundonline.com
NV
Cheryl Barker, CMT
Tel: 1 775 530 0164
Email: Cb1016@aol.com
http://www.innersoundonline.com
Margarida Sola Oliveras
System: INNER SOUND
Address: C/ Centre 16, 1-1
City: Sant Julia Vilatorta
ZipCode: 08504
Country: España (Spain)
Phone: 34-93-888-7378
Email: marga.sol@tiscali.es
http://es.innersoundonline.com
Rosa Sorrosol Mari
System: INNER SOUND
Organization: Matterhorn Medical Center
Street Address: c/Lepant, 303-305, 2-4
City: Barcelona
ZipCode: 08025
Country: España (Spain)
Phone: 34 93 347 6529
http://es.innersoundonline.com
Maria Fanes
Address: C/ Dalt, 13, 2-3
City: San Feliu de Llobregat
Zip Code: 08980
Tel: 34 93-685-3309
http://es.innersoundonline.com
Montserrat Sastre
System: INNER SOUND
Street Address: C/ Guillem Collteller, N. 11, 2-3
City: Girona
ZipCode: 17001
Country: España (Spain)
Phone: 34-605092163
http://es.innersoundonline.com
Marina Alcolado
System: INNER SOUND
Street Address: Paseo Garcia Faria N. 33-9A
City: Barcelona
ZipCode: 08005
Country: España (Spain)
Phone: 34-93-266-3678
http://es.innersoundonline.com
Juan Antonio Gómez Nebot
System: INNER SOUND
Address: Avda. Ausias March, nº 27, pta. 18
City: Tavernes Blanques
Province: Valencia
ZipCode: 46016
Country: España (Spain)
Phone: 609202281
Email: musicoterapia-j@terra.es
http://es.innersoundonline.com
Esmeralda Roban
System: INNER SOUND
Street Address: Av. Tibidabo, 13 c 1
City: Tavernes Barcelona
ZipCode: 08022
Country: España (Spain)
Phone: 34 93 211 1179
http://es.innersoundonline.com
Registered Teachers/Schools/Centers