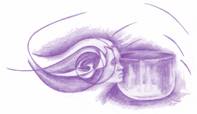 Sound Attunements

Created by Lana Stowe

Category (s)
Sound as a complement to other therapies
Ancestral/Ethnic practices or techniques

Sound sources used (General category)
Voice (Chant, Overtoning, Toning, etc...)
Tuning Forks
Bowls
Specific Soundsource (s)
Crystal Bowls, Tuning Forks, Rattles, Voice

Description of System:
Applied on or near the body to infuse, break-up, dissipate heavy, dense or negative energy. Intention remains a critical component of the attunement and is set at the beginning.

Diagnostic Methods:

Almost always begin with crystal bowls. 10 to 15 mins is spent in dialogue with client to discern what they may be needing. Tone, chakra, and/or colour are then selected and sound is applied. Intuition plays a important role during the sound application e.g. what, where,how and how long to play a source instrument.

Scientific Studies:

None at this time, although my work is largely informed by the work of Jonathan Goldman, Renee Brodie, and Fabian Maman.

Other Elements:

Prayer and affirmation. At times crystals may be used in advance to break-up difficult, stuck or dense energy and sound is then used to flush it out.

Contact: Lana Stowe
Organization: Vibrational Healing Energy
Address: 32-270 MacLaren Street
State: Ottawa
City: Ontario
Country: Canada
Zip Code: K2P 0M3
Phone: 613 860 5554
Email: lana@sacredsound.ca
URL: www.sacredsound.ca

Registered Practitioners (1)
Contact: Lana Stowe
Organization: Vibrational Healing Energy
Address: 32-270 MacLaren Street
State: Ottawa
City: Ontario
Country: Canada
Zip Code: K2P 0M3
Phone: 613 860 5554
Email: lana@sacredsound.ca
URL: www.sacredsound.ca
Registered Teachers/Schools/Centers (0)