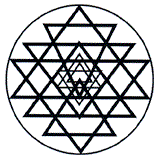 Created by James D'angelo

Category (s)
Sound in conjunction with other elements
Ancestral/Ethnic practices or techniques
Original system

Sound sources used (General category)
Voice (Chant, Overtoning, Toning, etc...)
Live acoustic instruments
Tuning Forks
Bowls (Tibetan, Crystal, etc...)
Specific Soundsource (s) Tuning Forks, Tibetan bowls and bells, Drum, bells, maracas, tambourines
Description of System:
Tuning forks are used for centering, reposturing the body and changing state.They are various just intonation interval combinations plus lower forks to be applied to the heart and lumbar regions.
Tibetan bells and bowls are used to bring the participants out of the meditative state following any form of vocal sound work.
The other instruments listed are used in conjunction with Native American chanting.
Diagnosis
There is no diagnosis. It is assumed that people cominh to therapeutic sound workshops are all dealing with the same issues of blockages and dispersal of the mind.
Other elements
Movements that I have created whose nature is similar to Tai Chi and Chi Kung.
These help to direct and encourage the sounds. Almost all the therapeutic soundwork is accompanied by such movements.
Part of the voicework is acting out natural sounds such as laughter, groaning, humming, keening and sighing.

Scientific Studies
None currently published
Contact info for this system
Name: James D'Angelo
Organization: Healing vibrations
WorkPhone: 44 0208 579 9664 or 44 01594 517333 (UK)
Address: Old Tump House, New Road
State/Province: Glos.
City: Blakeney
Zip Code: GL15 4DG
Country: UK
Email: james.dangelo@lineone.net healingvibes@soundspirit.co.uk
URL: www.soundspirit.co.uk

Registered Practitioners (1)
Name: James D'Angelo
Organization: Healing vibrations
WorkPhone: 44 0208 579 9664 or 44 01594 517333 (UK)
Address: Old Tump House, New Road
State/Province: Glos.
City: Blakeney
Zip Code: GL15 4DG
Country: UK
Email: james.dangelo@lineone.net healingvibes@soundspirit.co.uk
URL: www.soundspirit.co.uk
Registered Teachers/Schools/Centers (0)